Carmageddon, one of the bloodiest in the history of the game, coming back again. The game will be completely free.

Carmageddon on Android / itunes.apple.com
At the end of 2012 Carmageddon was released on the platform iOS, for iPad, iPhone and iPod Touch improved and adapted to the mobile phone version of the old game of 1997. But the official announcement that she will visit the rival platform Android, no.
And so, after a lot of rumors numerical creators of Carmageddon announced that the famous game will be released on Android, and it is absolutely free, but only on the day of release – May 10, then the price tag game will amount to UAH 32.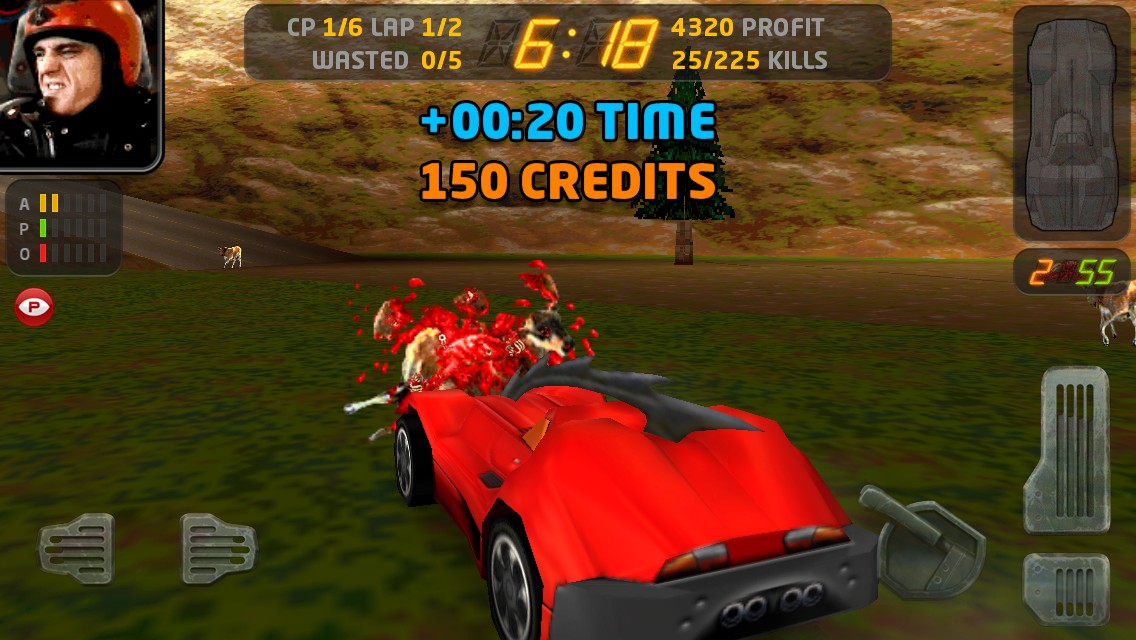 Carmageddon on Android / itunes.apple.com
game that attracted not only nice graphics and sparing requirements to the computer, but the insane gameplay with tons of blood, violence and accidents. No wonder the game banned in many countries.
On Android game will be prettier and with a fully three-dimensional graphics, not to scare a new generation of players. But the gameplay remains the same – it's the most insane Carmageddon. It is expected that the game will go even on old smartphones.
READ ALSO: Fear and Blood: on smartphones there was a game about aliens and predators
Trailer game Carmageddon: