Craftsmen from Lenovo announced the release of the notebook IdeaPad A10. It is the first company laptop that runs on OS Android.
New
can work as a laptop and a tablet stand. The device is built on the ARM processor, Cortex-A9, has a 10.1-inch screen with a resolution of 1366×768 pixels, 16 GB of user memory and 2 GB of RAM.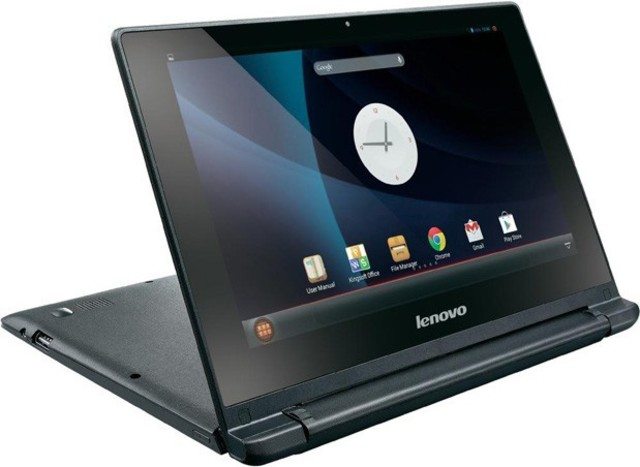 There
ports HDMI, USB and microUSB, memory card slot, Wi-Fi and Bluetooth.
price trends in Europe is 249 euros.