Russia came in first place in the world in the number of identified cases of destruction of mobile gadgets on Android malware with a score of more than 3.5 million cases, estimated by anti-virus companies.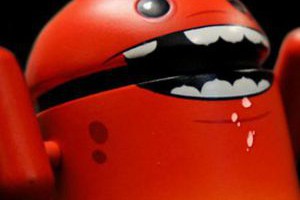 Following the Russian Federation are Saudi Arabia and Iraq / oneclickroot.com
in second place with the number of cases was 1.8 million in Saudi Arabia, the third place with a value of 1.7 million occupied Iraq.
Ukraine with a total of 670 thousand incidents settled in fourth place. In the U.S., noted only 76,000 cases of Android-devices.
Note that only in September 2013 in the study at the request of users on the Android mobile gadgets have been found more than 11 million cases of finds malware, and more than four million cases of detection of malicious programs.
Experts point out that the most common threat to Android OS Trojans are a series of Android.SmsSend. The second highest number of detected versions – the Trojans from the family Android.SmsSpy, the third – spyware Android.Spy.
add that the very common Trojans Android.DownLoader, Android.Backdoor, Android.Gingersploit, Android.Basebridge and Android.Fakealert, as well as various promotional tools, for example, not a virus Tool.SMSSend, not a virus Tool . Rooter and not a virus Adware.Airpush.
Recall that in mid-September, the anti-virus company reported the discovery of a botnet in the CIS, consisting of more than 200 thousand gadgets platform Android.