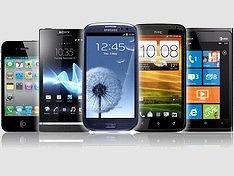 When buying a smartphone consumer pays attention to the price, appearance, specifications, and operating system. And that is the choice of operating system must be approached carefully all.
Recently there have been reports on the web about the detected vulnerabilities architectural iOS and Android, which allows attackers to gain access to the personal information of the user. The fact that these operating systems (especially Android Gingerbread 2.3.3-2.3.7, which is set to 44% of the devices in the world, according PCWeek) no protection from the possibility of using this cookie-files and access Some information through other sites. This is just one of the aspects that should be considered before buying a particular gadget.
What are all modern operating systems on smartphones and how they are convenient for the user?
Apple iOS
All logo is Apple, supplied with iOS. This operating system is a prototype of Android, whose ideology "desktop applications," Google has taken over almost entirely by making their own "stuffing".
main plus of devices Apple, be it iPhone, MacBook or iPad, – unification. One OS, the total element base, a single set of applications that you can run a little different form on a particular device. But in this lies the main disadvantage of the company's products: you are limited only by the fact that the approved Apple.
Devices with bitten apple on the cover can be considered as a minimum standard of comfort because there is no actual depending on the hardware configuration (because it coordinates the manufacturer.) For Apple devices produce most accessories, you do not need to think about the connectors, firmware and software for the computer: it is already selected for you, you just plug in your iPhone and run a toy or app.
Of course, Apple – it is fashionable. But there is a downside: any of the gadgets of this brand will cost a pretty penny. Accessories for Apple products are 2-3 times more expensive and more cost (rumored to be descended from the conveyor at Chinese factories Apple iPhone 5 is worth about $ 140).
In general, iOS for those who are willing to pay money for a solid image and do not want to mess around with the settings.
Google Android
Today, this OS is the most popular in the world, not least because of its openness. It allows anyone, even the most seedy Chinese small factory to rivet their Android-smartphones and tablets, is not unduly concerned about the stability and reliability of the system. Originally Android basically undemanding to resources that can be made on the basis of its apparatus of the cheapest components with a minimal amount of memory and low power in general.
So all the most popular smartphones advertised and offered as an operating system is Android (from big-name manufacturers – usually with their own shells, with more modest – with free envelopes from Play Store), weighing a variety of applications (of which more than a million) and the demo versions of the game – in this diversity is the main advantage of Android.
second positive point – is the program most of Google, which more than a dozen. Integrating all social networks and services in one smartphone and tablet looks very compelling reasons to buy Samsung Galaxy or HTC Desire.
main disadvantage of Android – not regulated in the system, and as a consequence – a constant output updates with new bugs. The OS is still not able, for example, it is reasonable to spend your memory, which is very fast, "hammered." After appearing on the shelves of the first smart phone with 2 GB of RAM all said: "Android has finally ceased to brake." But when a few months ago, Samsung announced the eight-core processor Exynos Osto 5, and then Tab tablet 3 with three gigabytes of RAM, and even earlier, ZTE began talking about a possible early exit Smartphone with 4 GB of RAM, it has become clear that this is not the end of the race will.
In the third modification of the Jelly Bean Google promises to eliminate the long-standing deficiencies and make life easier for developers. But how long it will take – no one knows. Moreover, that global updates are implemented quickly just from strategic partners like Google or Samsung Sony – the others are waiting for their piece of the pie for months.
Therefore, buying a smartphone on Android, do not expect an easy life, shaking dozens of diverse applications. Once everything rests on the lack of memory – and will have to learn to clean, rutovat, put rekaveri and understand fleshe.
In general, Android gives you more variety at a reasonable price (kitayfon can be bought for $ 30-40, but the flagship of any Samsung or LG will cost you is ten times more expensive), but also a cheap and expensive devaysom will have trouble.
Microsoft Windows Phone
This operating system has replaced the outdated a dozen years ago on Windows Mobile to produce the same Microsoft. First there was the version 7.0, and then significantly improved 7.5 Mango, after which the development of the line stopped. Then came the now-date operating system Windows Phone 8.0, which can be called a global work on the bugs: were eliminated almost all the annoying flaws Mango (it is, however, also received a portion of these innovations in the form of version 7.8).
trump card Windows Phone – intelligent multitasking. While Android continues to choke in the number of simultaneously running applications, WP8 just gently unloads all unused (including the system) after a while. And if you want some application to work continuously, it is prescribed in the settings.
This approach allowed the operating system from Microsoft even show FullHD-video on a single-core processor with 512 MB of RAM, which is impossible in principle for Android-powered devices.
Moreover, this operating system is completely sealed, which eliminates the influence of Chinese manufacturers of cheap junk. Of course, there are small hardware limitations, but live they do not interfere. In addition, because it is Microsoft, you have access to all the variety of Office, the total "market space" with Windows 8, and easy synchronization. There is also a "children's corner" (separation of profiles made much more professional than Android) and several hundreds of thousands of applications, and their number is constantly increasing. Not the last role and integration of all the services Microsoft, including the game Xbox Live.
main problem lies in the small variety of models – current smartphones on Windows Phone 8 only three dozen-plus (price – from 5 to 25 thousand rubles.). However, again there is a positive thing – do not have too long to suffer for this. Much like with the iPhone.
no alternative?
For many years various manufacturers tend to give birth to an operating system that could compete with the three colossi. Samsung tried to promote its bada – "androidoobraznuyu" operating system in the buildings of the old models of smart phones, the company is coming true for a knockdown price. With hands-free pump for many months in the news appears OS Tizen, which is tipped to place the next "killer Android". Recently in Spain were released the first smartphone based on Firefox OS, which is different at undemanding to resources of smart phones and is focused on developing countries. And the most interesting and promising to date is developed OS Ubuntu Touch (its promise to release in October 2013) – version of Linux, which is the most popular among desktop users.
But the real
devices with these OS on the shelves of Russian stores yet (except for a pair of test gadgets with Firefox OS nowhere) – and do not even know when they will start to conquer the market. So, while we are forced to choose from the existing one. And since it is "existing" every day is gaining more speed, the positions mentioned above alternatives are becoming weaker. The new OS now looks meaningless plaything for geeks, and the more applications in the stores is the "big three", the less chance the Firefox OS, and others take their place in the sun.
What awaits us?
This week Microsoft acquired Nokia ( more details read here ), and more smartphones from the Finnish brand will not. But in the next few years we will witness a fierce fight for market share between Google, Microsoft and Apple. Position of the first companies backed by openness and tens of millions of devices worldwide. The second – a wealth of experience and world's most popular operating system, which is now also supported by a very experienced vendor in the mobile market. But Apple's success doubtful to a minimum because the last year the Cupertino pursue failure, since the release of "elongated iPhone 4″ and ending with the presentation of a failure iOS 7.
So it looks like a real prospect of a complete redistribution of the market by Google and Microsoft in a year and a half, and the struggle of ideologies Android and Windows Phone in less than a year will turn the supporters of these operating systems in two warring camps. In fact, fans of the Windows and Linux, and so did not stop this war ever …
Arthur Loyanich
Science and Technology

September 7, 2013 Three is not in one: iOS, Android and Windows When buying a smartphone consumer pays attention to the price , appearance, specifications, and operating system. And that is the choice of operating system must be approached carefully all.
Alliance

September 6, 2013 station" Phaeton-Aero "caused damage to the buyer " Alliance "bought gas stations" Agricultural " "Danube" and "Borovaja," but to make their ownership has not yet succeeded. Therefore, the company decided not to participate in the bidding.
September 6, 2013

Iron and labor

The Chinese are no longer willing to work for a bowl of rice a day, in other Asian countries too human resources are not limitless. But there is Africa, which until recently has not really been covered by international labor market. Some experts have tipped her the role of the new China.
Crisis

September 5, 2013 all Americans save? a developing economy is slowing. The crisis in Europe is far from over. And here in the U.S. is very good. In the IMF are convinced that in the near future it will be the growth engine States.
Crisis

September 5, 2013 G20 waits for the war and the crisis In St. Petersburg, called the Summit of the "Big Twenty". You can not just call it – on the course of the discussion will largely depend on whether there will be in the world in the coming year political or economic collapse.
Central Asia
September 4, 2013 Dragon flew over raw materials The Chinese leader Xi Jinping began a tour of Central Asia. Beijing's position is as strong as ever. But the final conquest of the region Celestial prevent extreme volatility in the transit Kyrgyzstan.
Alcohol

September 4, 2013 to combat alcoholism need a monitoring system The main problem in dealing with alcoholism is the lack of population systematic. According to drug treatment, to effectively deal with this problem need to change the structure of alcohol consumption in the country.
September 4, 2013

What do customers expect from the suppliers of electricity? On the first attempt to establish such a dialogue is the chairman of the Consumer Council for "Rossetti" Alexander Pirozhenko.
Science and Technology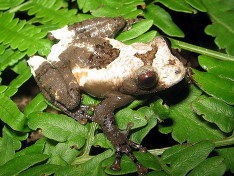 Scientists have found that the tiny frogs hear her mouth
Health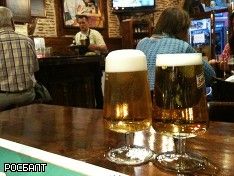 Scientists have found a molecule in the beer, life-prolonging
Auto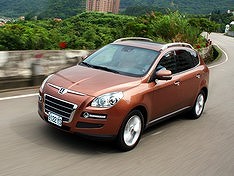 Luxgen Motor Announces Pricing and packaging Luxgen 7 SUV in Russia
Travel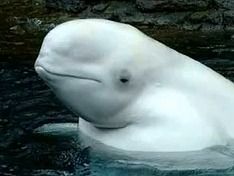 Uruguay created a sanctuary for whale watching
Fashion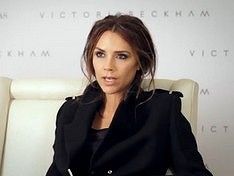 Victoria Beckham may be a costume designer for the film "50 shades of gray"
Culture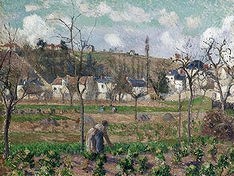 Pissarro painting will go under the hammer
In view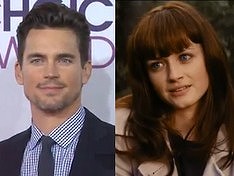 Fans of "50 shades of gray" need to change the cast of the film adaptation of the future
Out of the ordinary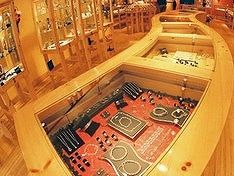 not afford
blogosphere

September 6, 2013 Hope this summer We all know that the elections in Russia – is a pathetic farce, cheating, deception, and they cost a penny. But never really in the Kremlin decided that the mayor of Moscow it is necessary to choose the Muscovites a chance to show what they are worth.
blogosphere

September 5, 2013 logic conspirators Collective, ideological madness in the form of "government conspiracy" – a phenomenon known. Belief in conspiracies soaked history of many countries. For example, Iran's leaders truly believe that Israel is to blame.
blogosphere

September 4, 2013 How to return the stolen "Dirty Money" – nezamedlennogo mine action under the global financial system. The financial oligarchy "roof" of global corruption that deprives the whole future of the peoples of Asia, Europe and America.
blogosphere

September 3, 2013