Details

Published:

11.01.2017 21:47

Author:

Super Roman

Hits:

93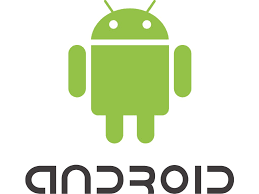 As usual at this time of the month, was released last digit distribution of Android. And for the first time in many years, the build of Android, known as Froyo, is not on the chart, being extinct. Bedspreads Froyo Android 2.2 and Android 2.2.3 and was launched on 20 may 2010. Last month she was on 0.1% of Android phones. Data are based on phones that visited the Google Play Store over the past seven days ending January 9, according to ITbukva.com.
the Most widely used build of Android, according to a new report, it's Android Lollipop, which includes Android 5.0 and Android 5.1.
the Combination of 23.3% of phones running on Android 5.1 and 10.1 percent running Android 5.0, meaning that 33.4% of Android phones are using Lollipop now. Marshmallow (Android 6.0) near 29.6% of Android phones that use the Assembly. With 22.6 percent should be Android 4.4 KitKat. Android 4.1.x to 4.2.x Android 4.3 and Android coming together in a Jelly Bean, are 11.6% of Android phones. Ice Cream Sandwich or Android 4.0.3 and 4.0.4 have 1.1% of all Android devices. Gingerbread, which includes Android 2.3.3 and 2.3.7, near 1%.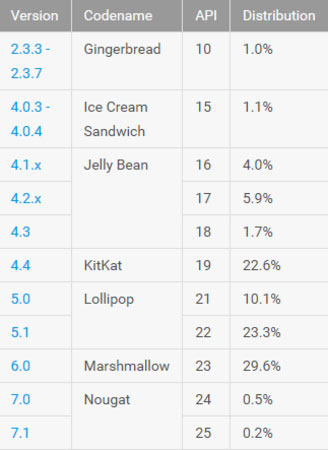 And it also has the newest build of Android, Nougat. Consisting of Android 7.0 (0.5%) and Android 7.1 (0.2 percent). Nougat was officially opened on 22 August 2016 and upgrading to it was slow. Let's hope that when in early February, again to be released stats, Android Android 7.0 and 7.1 will have the situation better.
Like the news? Share it
Published: