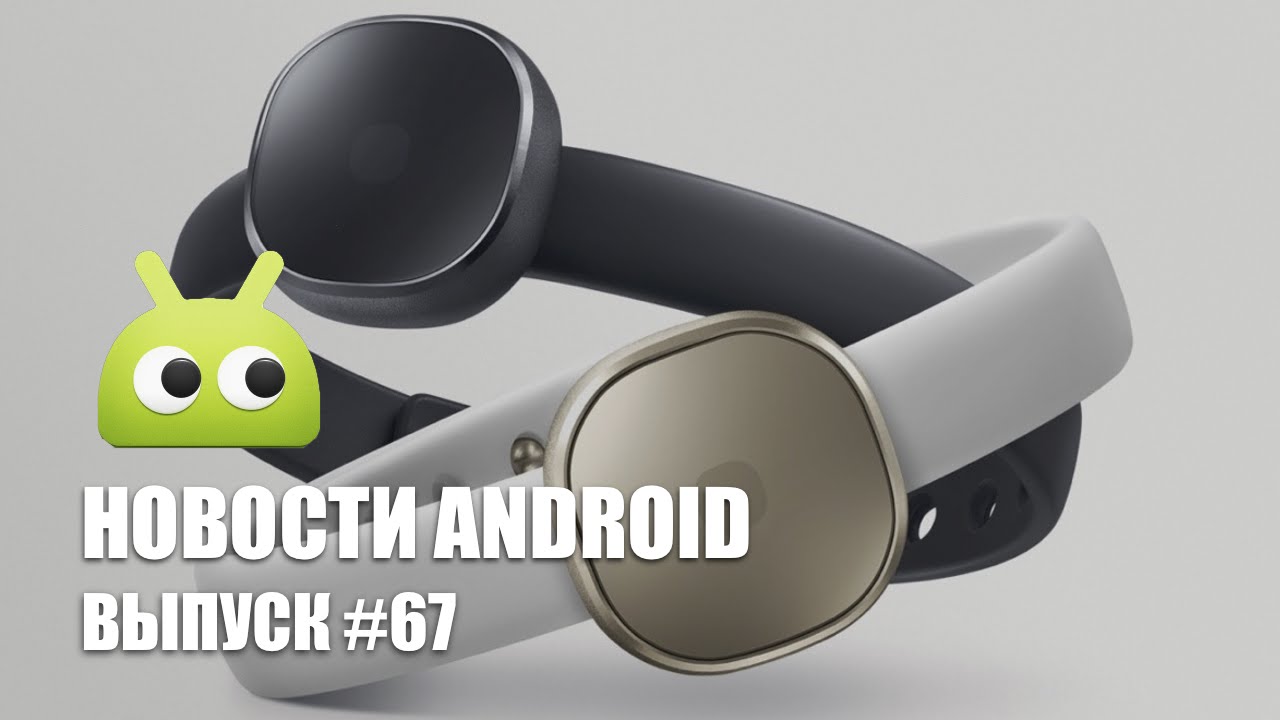 We offer you a sixty-seventh edition our weekly "News Android». In this issue we will talk about Samsung Charm, Oppo Find 9, Galaxy Note 6, and more! Here with the same news you can find in the traditional text format if you prefer.
Android N will not get 3D Touch support on start
Many of you have already become happy users of the new version of Android – N. this year the company decided to focus on the finalization of the system, as well as the addition of software that simplifies the life of the smartphone manufacturers and application developers. Under this software is understood as native support for stylus and 3D Touch technology that allows smartphone display is able to respond to the pressing force.
For the first time something like this has presented, Huawei, firing on the market Mate S. week later, Apple introduced the iPhone 6s, equipped with similar functionality. Following her into the race entered the company Meizu, releasing Pro 6.
Another interesting fact is that while Samsung has decided not to engage in a battle of the Titans. This is due, probably, with the expectation of the original 3D Touch support in Android, and on it there are good reasons. Application developers will not do 3D Touch adaptation for individual devices – need more global support and application development tools on Android. By adding support for 3D Touch in Android, Google will give application developers the ability to tailor this function under all devices at once.
But wait Is Samsung 3D Touch support in Android N? Wait, but do not hurry. According to our colleagues from the recode, Google adds a 3D Touch support only in the following system updates, for example, Android 7.1, not before. In other words, support 3D Touch in the first versions of Android N is not. And we can only wait and hope that the company still has time to add support for such a glorious and, at first glance, a useless technology.
Samsung is preparing for the early release of Galaxy Note 6
The first details the next generation of the famous PHABLET Samsung Galaxy Note appeared for a long time. Recall them was the news that the wait for the release device is much earlier. With the circumstantial evidence is rapidly approaching the announcement we are now acquainted.
It is worth noting that many of PHABLET known. First of all, we are talking about the display of 5.8 inches with a resolution of 2560 x 1440 pixels and 6 GB of RAM. In addition, sources said the possible introduction of an improved version of the Snapdragon 823 chipset, which can operate at a clock frequency of 3 GHz. Mark is the fact that South Korean developers are testing two versions of the smartphone. One of them will work with a chipset from Qualcomm, whereas the other will receive Exynos.
a new piece of data indicates that to meet the owner of the above characteristics will be able to soon enough. This was reported by the source resource SamMobile, which specializes in rumors of the South Korean company, and it should be noted, does it quite well.
According to the information provided, the software for the Galaxy Note 6 is already under development. Firmware Room – N930FXXU0APE1. Naturally, before the release, he will have time to change, but this word means one thing: Samsung is already preparing for the production. Will you be happy to July 6 presentation Galaxy Note? Have you ever use PHABLET Samsung
Oppo Find 9: up to 100% in just 15 minutes
Oppo prepares its next flagship Find 9, as evidenced by more and more new information appearing in Network. So, in April, we have seen the disclosure of information about the characteristics of the gadget, which are able to learn through test GFXBench. Now it's time more interesting information. OPPO Find equip 9 Fast Charge Technology Super VOOC. This is only 15 minutes will be enough to charge a smartphone up to 100 percent – it sounds quite interesting
But it is necessary to consider that during the demonstration of the technology at the exhibition MWC 2016 testing was performed on the battery capacity of 2500 mAh! which, of course, will please a few. But even in this case, a great result. In addition to information about the charge, on the web, there were also renders the device:
Oppo Find 9 looks really fresh and interesting. Many people may be surprised by quite unusual button "Home." – Something like that used in Xiaomi Mi 5. Form Find housing 9 will not be something new for us fans
As for the performance, all will be available in several versions. The simplest model X9007 is equipped with 820 Snapdragon processor, 3 GB of RAM and 32 gigabytes of internal memory, FullHD-display, 16-megapixel rear and 4-megapixel front-facing camera. Unfortunately, unknown diagonal display.
A more advanced version will differ by the presence of 2K-display and four or six gigabytes of RAM, which is not bad, agree. It is expected that the device will present in June of this year, in this connection, we can expect more leaks and rumors in the near future. Are you waiting for the next flagship Oppo? Whether he is able to compete with the market leaders?
Samsung unveiled a stylish fitness tracker Charm
At the exhibition MWC 2016, Samsung introduced the world to its flagship Galaxy S7 and S7 edge, along with them was announced quite funny fitness tracker Charm. Features bracelet from all other stylish appearance – one might even say "luxury". The device, as you can see, it does not display, what is very much like tracker Xiaomi Mi Band.
bracelet features are not limitless. Charm is able to determine the number of steps, the tracker can also notify you of received messages, phone calls and so on. Total available 3 colors: gold, black, pink
in order to start using the bracelet, you need to synchronize it with a special application for your smartphone« Charm by Samsung », moreover, a fitness tracker is able to work and with S Health. As is the case with the Mi Band, Charm is equipped with its own memory. Even when not connected to the smartphone Charm stores all the information at home. Thus, even after several days of lack of synchronization of the data will not be lost. The device uses LED-notification of incoming calls, messages, in addition, the bracelet is capable of receiving notifications from various applications, which can be selected via a special application. By the way, the tracker you can also disconnect from the strap, which again leads to the thought of the similarity to the Mi Band. Charm equipped with a battery 17 mAh, which will hold the tracker active until 14 days.
Charm Sales already started in Russia, Korea, Italy, France, and later planned to start selling in other countries. Samsung Charm will cost you 2490 rubles in Russia. Suffice attractive price tag for Samsung products.
When present Xiaomi Mi Band 2?
May 10 Xiaomi introduced the world PHABLET Mi Max. The unit does not become any discovery for many – it is made in the style of the company is equipped with enough familiar iron and has a corresponding price. In other words, to surprise people with each passing day more and more difficult. In addition, Xiaomi is not one of the five lucky ones have shipped in the last quarter, the largest number of devices.
At the same time strongly influenced by rapidly developing little-known Chinese manufacturers. On their background looks like Xiaomi, to put it mildly, not the best way. Yes, the company continues to produce quality and cheap products, but here there is a stalemate, as evidenced by the financial results published earlier.
Despite this, Xiaomi continues to produce new products and no doubt future success. Another interesting device to become a fitness bracelet Xiaomi Mi Band 2.
But the company's marketers do not sleep, therefore it was decided to establish Mi Band 2 with integrated display – this is what they lacked. In addition, now the bracelet can be a substitute for hours, which is the key to many users of the first generation of this tracker
Now let's pass the main -. The date on which all of us can enjoy the Xiaomi bracelet. According to CEO Xiaomi, fitness gadget show in early June. However, this is consistent with its earlier statement. So, Lei Jun said that the company is experiencing some problems with the production, in connection with the bracelet was planned to show only a month
is also known that, in addition to the clock, the display bar -brasleta will display a variety of useful information, for example, passed the steps, speed, heart rate. We assume that the price tag on the Mi Band 2 will be at around 20 or even $ 30. Do you expect Mi Band 2 and are ready to replace your watch according to the Chinese product?
Samsung showed a surfboard Galaxy Surfboard
No, today is not April 1st. Nevertheless, Samsung's mobile division in Brazil has posted on YouTube a video demonstrating a surfboard from Samsung called Galaxy Surfboard. It's not just sports equipment, this smart surfboard, which allow you to read messages while rassekaniya ocean waves, shark-infested.
The video starred Gabriel Medina, the Brazilian sports star and champion of surfing. Gabriel went to the board Galaxy Surfboard, where you want to paste the waterproof Galaxy S7. So he will be able to read messages from their coach and fans support the words right on the board.
Big diode display on a surfboard looks very attractive. That's just to many seemed to be distracted by messages and other notifications smartphone while playing sports – this is not a good idea, especially when the sport is associated with risk to life
.