Head of Android security Adrian Ludwig (Adrian Ludwig) is known for his extraordinary statements. For example, a few years ago, Ludwig said that contrary to popular belief, Android users do not need anti-virus software, as these programs are useless for more than 99% of users.
this time, on information security conference, O'reilly Security Conference, held in Manhattan, Ludwig asked about the security of Android and iOS. After all for anybody not a secret that almost always as the most secure gadget to every day experts recommend that iPhone. "Almost all threat models are almost identical, if we talk about their capabilities at the platform level," said Ludwig. In his opinion, the new Google Pixel and iPhone exactly the same level of security, but Android will soon become more is better. "In the long run the open Android ecosystem will be a much better place," says Ludwig.
during his speech, the head of Android security said that integrated Safety Net scans about 400 million units a day and checks daily for about 6 billion apps. These checks, coupled with the various techniques of protection against exploits used in Android, cause in a very small number of devices installed actual malware, or as it is called in Google, "Potentially unwanted apps" (Potentially Harmful Applications). So, during his speech, Ludwig and all demonstrated a timetable according to which the malware infected less than 1%.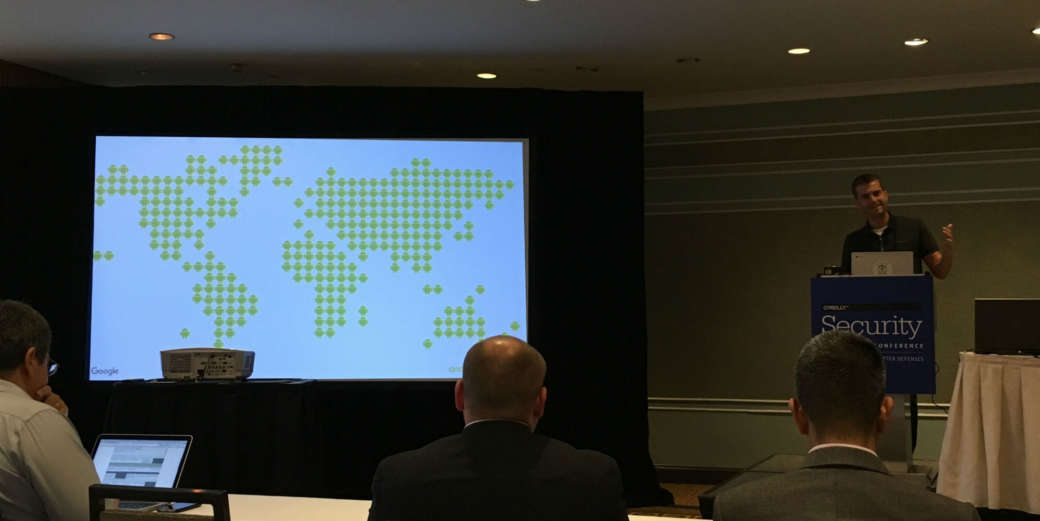 Told Ludwig about that in relation to Android security always occur some misunderstandings. As an example, the expert cited a critical vulnerability Stagefright, was found last year. According to Ludwig, Google still have no evidence that the problem Stagefright use or have ever used hackers. Moreover, according to the head of Android security, the operating system has outgrown the days when any problem could pose a massive threat to the users: "At the moment I don't think we will see some massive exploitation of [vulnerability] in the Android ecosystem," — said the expert, keeping in mind that at this stage is simply impossible.