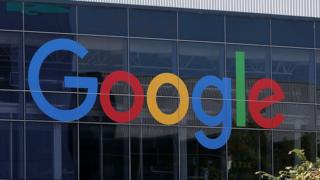 the Federal anti-monopoly service fined 1 million rubles (16 thousand dollars) U.S. Corporation Google for breach of regulations in the case of Android.
"the Federal Antimonopoly service of Russia has attracted Google Inc. and Google Ireland Limited to administrative responsibility for violating the regulations. The Agency has fined both companies in 500 thousand RUB, the company Informed the regulator rejected Google's extension of the term of execution of orders", – stated in the message Department.
Earlier head FAS has promised to penalize Google every two weeks, if the company will delay the enforcement of the regulations of the Department.
August 11, FAS fined Google for 438 million (6.75 million dollars) for violating competition in the market of mobile applications.
the Russian audit office brought the case against Google in February 2015, according to the complaint of "Yandex", which claimed that Google dictates the terms to the manufacturers of mobile devices based on Android operating system.
in the Fall of 2015, the FAS has recognized the Google guilty of abuse of a dominant position on the market of pre-installed applications in Android and ordered to eliminate violations.
Internet companies of the decision of the FAS were groundless and in mid-December of 2015 has challenged it in arbitration court of Moscow. However, the court rejected the claim of the Corporation, acknowledging the decision of the legal Department.
In March, the head of FAS Russia Igor Artemyev said that Google is aggressive and not trying to seek a compromise in a dispute with authorities.